ABOUT THE SHOW
The heavy equipment industry is evolving faster than ever with the increasing demand for new builds. The heavy equipment, road building, construction, snow removal, aggregate and infrastructure sectors are constantly revolutionizing the way we operate.
This is your chance to network and make purchasing decisions at the most anticipated heavy equipment event in the nation. Compare options, see the latest and most innovative gear, and stay on top of industry trends in this ever-changing market.
Registration
Registration will open a few months before the show - please check back soon!
2022 Exhibitor List
ABTECH
Active Scale Manufacturing Inc.
Advantage Data Prep
All Canada Crane Rental Corp
Always Pinned Trailer Products
AMI Attachments
Association of Equipment Manufacturers
Association of Ontario Road Supervisors (AORS)
Atlantic Braids Ltd.
Ault Ontario Ltd.
Axiom Equipment Group
Balsam Promotions
Best Rentals
BeyondTech Machinery Co.Ltd.
BlueSurge Technologies
BPT Components & Parts Inc.
Brenntag Canada
Brigade Electronics
Brikers
Canadian Scale Company
CanCrete Equipment
Can Industrial
CanLift -XCMG
Capital Gear Ltd.
Cedar Signs Inc.
Centennial College
Cleanfix North America Ltd.
Cloverdale Paint - Industrial Division
Colvoy Equipment
Competers Inc.
Construction Equipment Solutions
Cooper Equipment Rentals
Core Equipment
Corner Motor Sales
COS Shore Inc
Country Air & Repair
Creighton Rock Drill Ltd.
Crushco Equipment
Cubex Equipment
CWB National Leasing
CZM / Word Rock Drill
D&R Electronics Co. Ltd.
DCS Group
De-on Supply
Dependable Truck & Tank
Dependable Truck & Tank
Diamond Products
DiCan Inc.
Direct Equipment
Doepker Industries Ltd.
Doosan Infracore
Eastern Farm Machinery
Easy-Kleen Pressure Systems Ltd.
Econo Petroleum
EddyNet
Enduraquip Inc
Equipment Journal
Equipment Sales & Service Limited
Extreme Canada Group Inc.
Ferntree Equipment
Final Drives Canada
Flo Components Ltd.
Fluid Hose & Coupling
Fluid Motion Machine Works Inc.
Forster Instruments Inc.
Fountain Tire Ltd.
Frontline Machinery
Fuel Active Technologies Ltd.
Fuel Lock
GB Equipment
Gear Equipment Inc.
Gilbert Products Inc.
Glo3D Inc.
GO Hydraulics
Groundforce Training Incorporated
Groundworx Equipment Training
Groupe Alltech
GRYB International
Heavy Equipment Guide
Heavy Tekk Inc.
Hi-Sharp Inc.
HLA /MK Martin /Reist
Horizon Measurement Solutions
Husqvarna Group
Hyundai Construction Equipment
Insta-Mix Inc
IPS-International Power Systems
Jade Equipment Company Ltd.
JCB
JD Brule Equipment -Tornado Global Hydrovac
Joe Johnson Equipment
Joe Johnson Equipment
Johnstone Bros Equipment
Joint Pipelines of Ontario
Joly Distributions
Kal Tire
Kemroc  Spezialmaschinen GmbH
Kinshofer North America
Krown Rust Control
K-Tec Earthmovers
Liebherr Canada
Lightning Equipment Sales Inc.
Lincoln Electric
LiuGong North America
Lubecore International
Luff Industries Ltd.
LVM Tech Solutions Inc.
Marathon Equipment Inc.
Marindustrial Ontario Inc.
MarketBook
Maskinen Inc.
Matec Industries Canada
McCann Redi-Mix
McDowell B. Equipment Ltd.
Mecalac
Mechanics Hub
MegaDome Buildings by Harnois
Meridian OneCap Credit Corp
Metal Pless Inc.
Milwaukee Tool
Mitsubishi HC Capital Canada Leasing
Monarch Oil Ltd
New Way Diesel / Diesel Bec
Northern Mat & Bridge
Oasis Therapy
Olofsfors Inc
On Site Magazine
On-Trux Ltd.
On-Trux Ltd.
ORO Design & Manufacturing Ltd.
Parkland Corporation
Peel Financial Inc.
Point of Rental Software
Powerscreen of Canada
Powerscreen of Canada
Pride Bodies
Pro Fleet Care
Provix Inc.
Quadco
Raytel Fleet
Regional Hose Toronto Ltd.
RentAll Construction Inc.
Phil
Ritchie Bros. Auctioneers
RKB Bearing Industries
Rock To Road Magazine
Ronnoco Sales Limited/Samson Canada
Rototilt
RS Bulk Propane
SANY Heavy Equipment
SD Industrial
Shaw Bros. Limited
Shell Lubricant Solutions
Simplicity Air Ltd.
Stanmore Equipment Ltd.
Stinson Owl-Lite
Strongco /CASE
Sullair
Summit Credit Corp
Sun Canadian Pipeline
Sunbelt Rentals of Canada
Taurox Construction Equipment
Teletrac Navman
The DPF Company
The Gear Centre
The Supply Post
TinBin
Titan Forklifts Canada (2016) Ltd
Top Lift Enterprises
Total Equipment Sales
Trackless Vehicles
Tramac
Triple M Services
Tsurumi Canada
United Rentals
Vermeer
Vohl Inc.
W.E. Enterprises Ltd
Wacker Neuson
Weber MT,Inc. Weber Machine USA
Western Global
Weston Modular
XBROOM BY NESCON
XCMG
XL Shelter
DATE, TIME & LOCATION
Thursday, April 11, 2024
9:00 am – 5:00 pm
Friday, April 12, 2024
9:00 am – 4:00 pm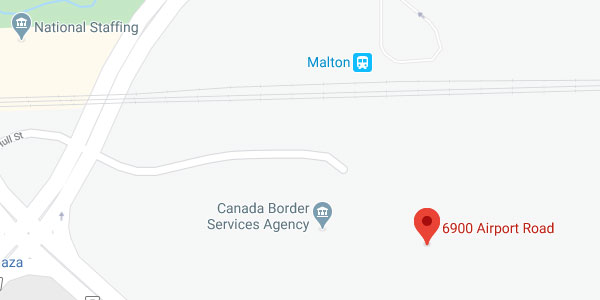 International Centre
6900 Airport Road
Mississauga, ON
L4V 1E8
1-800-567-1199