ABOUT THE SHOW
Canada's leaders in heavy equipment, road building, construction, snow removal, aggregate and infrastructure sectors will come together once again in this biennial exhibition – with the latest and greatest equipment in the market - now celebrating 25 years being a must attend industry event.  
This is your chance to network and make purchasing decisions at the most anticipated heavy equipment event in the nation. Compare options, see the latest and most innovative gear, and stay on top of industry trends in this ever-changing market.
HEAVY FEATURES
The National Heavy Equipment Show will offer a range of exciting features that will elevate your experience at the largest heavy equipment show in Canada. More information and features to come!
The Gravel Pit
See part of the show floor transformed into the PIT, including equipment like crushers, screeners, conveyors, scales, recyclers, front end loaders, hammers, drives/motors, and so much more!
Educational Program
A strong educational component will offer topical seminars during the event. This program will complement the tradeshow and increase value to all attendees.
Recruiting Here
This feature is for exhibitors who are looking to grow their ranks and hire new employees by recruiting at the show. Job-seeking visitors will be asked to bring their resume to connect with prospective new employers.
DATE, TIME & LOCATION
Thursday, March 31, 2022
9:00am - 5:00pm
Friday, April 1, 2022
9:00am - 4:00pm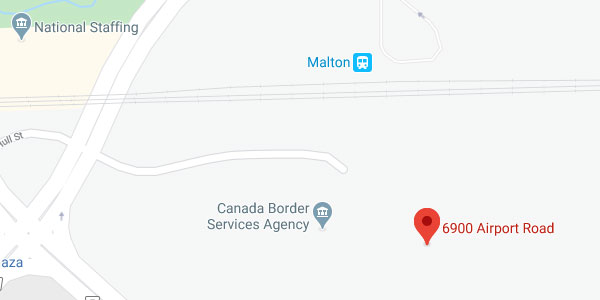 International Centre
6900 Airport Road
Mississauga, ON
L4V 1E8
1-800-567-1199
2019 EXHIBITOR LIST
A&G The Road Cleaners
Abtrex Contractors Inc. / Marson Machining Ltd
Active Scale
ADF Diesel
Albach North America
Alemite / Stewart Warner Canada
Alert Management Systems
Allied Powers LLC
All-Terrain Solutions Inc
Alpine Rockwheel
Ame Drill Supply & Services Inc.
AMI Attachments
Antraquip Corporation
Association Of Ontario Road Supervisors
Atlantic Braids Ltd.
Atlas Dewatering Corporation
AZ Towing
Azarbod Inc.
Balsam Promotions
BDI Wear Parts
Beka-Lube
Benson Tire
Bestway Fabric Buildings
Bob Shear
BPT Components & Parts Inc.
Brenntag Canada Inc.
Brigade Electronics (Canada) Ltd.
Camso Distribution Canada Inc.
Can Industrial Supplies
Canadian Equipment Finance Magazine
Canadian Heat Transfer Solutions
Canadian Port & Heavy Equipment Sales Inc.
Canadian Scale Company Ltd.
Cancrete Equipment Ltd.
Cansel
Cargill Deicing Technology
Carlson Machine Control/Advantage Data Prep
Cedar Signs Inc.
Certified Labs
Cloverdale Paint Inc.
Coast Capital Savings Equipment Finance
Colvoy Equipment
Combined Hydraulics Inc.
ComPeters Inc
Con X Equipment
Constructconnect
Converter Man Limited
Cooper Equipment
Corner Motor Sales Ltd.
Cos Shore Inc.
Country Air & Repair
Cramaro Tarps Canada
Create It Promotions Inc.
Creighton Rock Drill Ltd.
Crevier Ontario Division
Crystal Clear Automatic Heated Wiper Blade System
Cubex
CWB National Leasing
CZM Foundation Equipment
D&R Electronics /Darta Fleet Solutions
Denis Cimaf
De-On Supply Inc.
Diamond Products
Dican Inc.
Direct Equipment
Doepker Industries Ltd.
Domson Engineering & Inspection Ltd
Durham College
Dymac Canada
Dynablast Equipment
Eastern Farm Machinery Ltd.
Eastrock Inc.
Easy Kleen Pressure Systems
Eddynet Inc.
Enduraquip
Epiroc
Equipment Journal
Equipment Sales & Service
Execucor Financial Limited
Ez-Scale
Fecon, Inc.
Field Eagle
Fleming College, Centre for Heavy Equipment Technology
FLO Components Ltd
FOCUS FLEET and FUEL MANAGEMENT INC.
Forster Instruments
Fountain Tire
Frontline Machinery Ltd.
FrontLink Inc.
Frost Fighter
FSM Canada
Gate Street International
Gate Street International
GB Equipements
GC Duke Equipment Ltd.
Gear Centre Group
GeoShack
GKS Lifting & Moving Solutions
Great Northern Battery Systems
Groenenveld Lubrication Solutions Inc.
GRYB
Hammond Air Conditioning Ltd.
Hansa-Flex Hydraulics Canada Inc.
HCEA Canada
Heavy Equipment Attachments of Canada
Heavy Equipment Guide - Baum Publications
HLA / MK Martin
Hoelscher Dewatering Inc.
Howard Marten Fluid Technologies Inc.
Hultdins Inc.
Huron Equipment Appraisal Services
Husqvarna Construction Products
Ideal Equipment Ltd.
Ilhung Co., Ltd.
Inoxt. Inc (PMC Global)
Insta-Mix div Ontario
IPS - International Power Systems
Iron Equipment Ltd.
ISN Canada/Case Canada
Itec 2000 Equipment Inc.
Jade Equipment
J-Ball Electronics
Joe Johnson Equipment Inc.
Johnstone Bros. Equipment Corp
Joint Pipeline Committee
Kal Tire
KGM Simulation Inc.
Kinshofer
Kleenoil Filtration Canada Ltd.
Krown Rust Control
Lawson Products
Legacy / League
Leica Geosystems
Lessard Welding
Liebherr Canada
Lightning Equipment Sales
Lincoln Electric Company
Lippmann-Milwaukee
Lubecore
Luff Industries Ltd
LVM Tech Solutions Inc.
MacEwen Petroleum Inc
Madido
Manulift
Marathon Equipment Inc.
Marcel Equipment
Marindustrial Ontario Inc.
Marketbook
Marson Machining Ltd.
Mastergard Safety Solutions
Maximum Signs
McCann Redi-Mix Inc.
McCloskey International
McDowell B. Equipment Ltd.
Mechanics Hub
Mekomedia Enterprises
Mercado Capital
Meridian Onecap
Metal Pless Inc.
Mindspace Inc.
Monarch Oil Ltd.
Moore JCB (Moore Equipment)
Mosmatic Canada Inc.
Multiquip Inc.
Nathan Medcalf Freelance
National Building Group Inc.
National Traffic Safety Management Inc.
New Way Diesel (Diesel -Bec)
Nortech Innovative Products Inc.
North Toronto Auction
Northern Mat & Bridge
Novaquip Lifting Systems Inc.
OBD Monitor
On Track Safety Ltd.
On-Site Magazine(Annex Media)
Onspot Automatic Tire Chains
Ontario Asphalt Pavement Council-OAPC
Ontario Truck Training Academy
Oro Design & Manufacturing
Pervidi Paperless Inspections
Pineridge Lisco Edwards
Planet Financial Inc
PLS Insoles Inc.
Powerscreen Of Canada
Pride Bodies Ltd.
Pro Fleet Care
Promac
Provix Inc
Quadco USA Inc.
Rain for Rent
Raptor Mining Products Inc.
Raytel Fleet Outfitters
Ritchie Bros.Auctioneers
Rock to Road Magazine
Ronnoco Sales Limited
Rototilt
Royer
Runnalls Industries
Rush Truck Centres of Canada (formerly Tallman Group)
School of Transportation - Centennial College
Screen Machine Industries
SecureQuip Systems Ltd
Shear Power Corp
SHOWA
Silver Top Supply
Simplicity Air Ltd.
Sino Equipment
Sinto Inc.
Sitech Mid-Canada Ltd
Slewmaster
SMS Equipment Inc.
SpecBilt Enterprises Inc
SPI Health and Safety
Stanmore Equipment
Stihl Limited
Stinson Owl-Lite
Strongco Corporation
Sullair A Hitachi Group Company
Sunbelt Rentals of Canada, Inc
Supply Post
Terrafix Geosynthetics Inc
Tesab Ontario
Texada Software
The Crescent Oil Company of Canada
The St. George Co. Ltd.
Titan Forklifts (2016) Ltd
Top Lift Enterprises
Tornado Global Hydrovacs
Toromont Cat
Total Canada
Total Equipment Sales
Trackless Vehicles
TrackWeight Systems
Tramac
Transit Trailer Limited
Trelleborg Wheel Systems
Tremcar
Trident Industrial Tires & Tracks LLP
Triple M Services
Trombia Sweepers
Truck-Lite Co, LLC
Tsurumi Canada
UKKO Canada
Ultramar
Unimanix Ontario Inc.
Unirope Ltd.
United Rentals
Valley Blades Limited
Vishay Transducers LTD
Volvo Trucks Canada
VR Headspace
W.E Enterprises Ltd.
Wacker Neuson Ltd.
WAI Global
WD International Inc. (Associated with Easy Lock Co. Ltd)
Weber MT,INC
Whelen Engineering Co, Inc.
Wilson Instruments Ltd - Webasto
Zone Defense